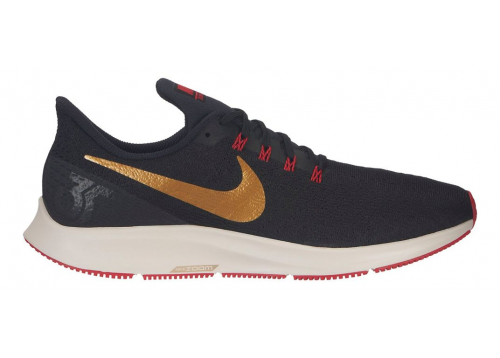 About This Shoe
4.2/5 (13)
Weight: 10.1 ounces
Tags: Neutral
Usage Stats
65 Total users
40 Current wearing
419 Average total miles per pair
By austinmiller On Mar 29, 2019
By slvargas On Mar 15, 2019
Rating: 3/5
Buy Again: No
By Topher Ferris On Jan 16, 2019
Rating: 5/5
Buy Again: Yes
By jrob2575 On Jan 11, 2019
Rating: 5/5
Buy Again: Yes
By tre0620 On Dec 10, 2018
Rating: 5/5
Buy Again: Yes
The best thing you can put on your feet
By brock royle On Nov 28, 2018
Rating: 5/5
Buy Again: Yes
By brock royle On Oct 17, 2018
Rating: 5/5
Buy Again: Yes
These things are psycho. They are ridiculously soft, but are also the fastest shoes I've ever owned. Kinda expensive, but imo, definitely worth it.
By tre0620 On Sep 13, 2018
Rating: 4/5
Their initial feel makes them feel too big to be a running shoe, but by the 3rd or 4th day of running in them they feel great.
By NLenning On Sep 09, 2018
Rating: 4/5
Buy Again: Yes
By WylieCoyote097 On Aug 26, 2018
By haileywidder On Aug 07, 2018
Rating: 5/5
Buy Again: Yes
By jrob2575 On Jul 12, 2018
Rating: 5/5
Buy Again: Yes
By gabejohnson On Jun 19, 2018
Rating: 3/5
Buy Again: No